Dual Language Academy Two-Way 50/50 Immersion Model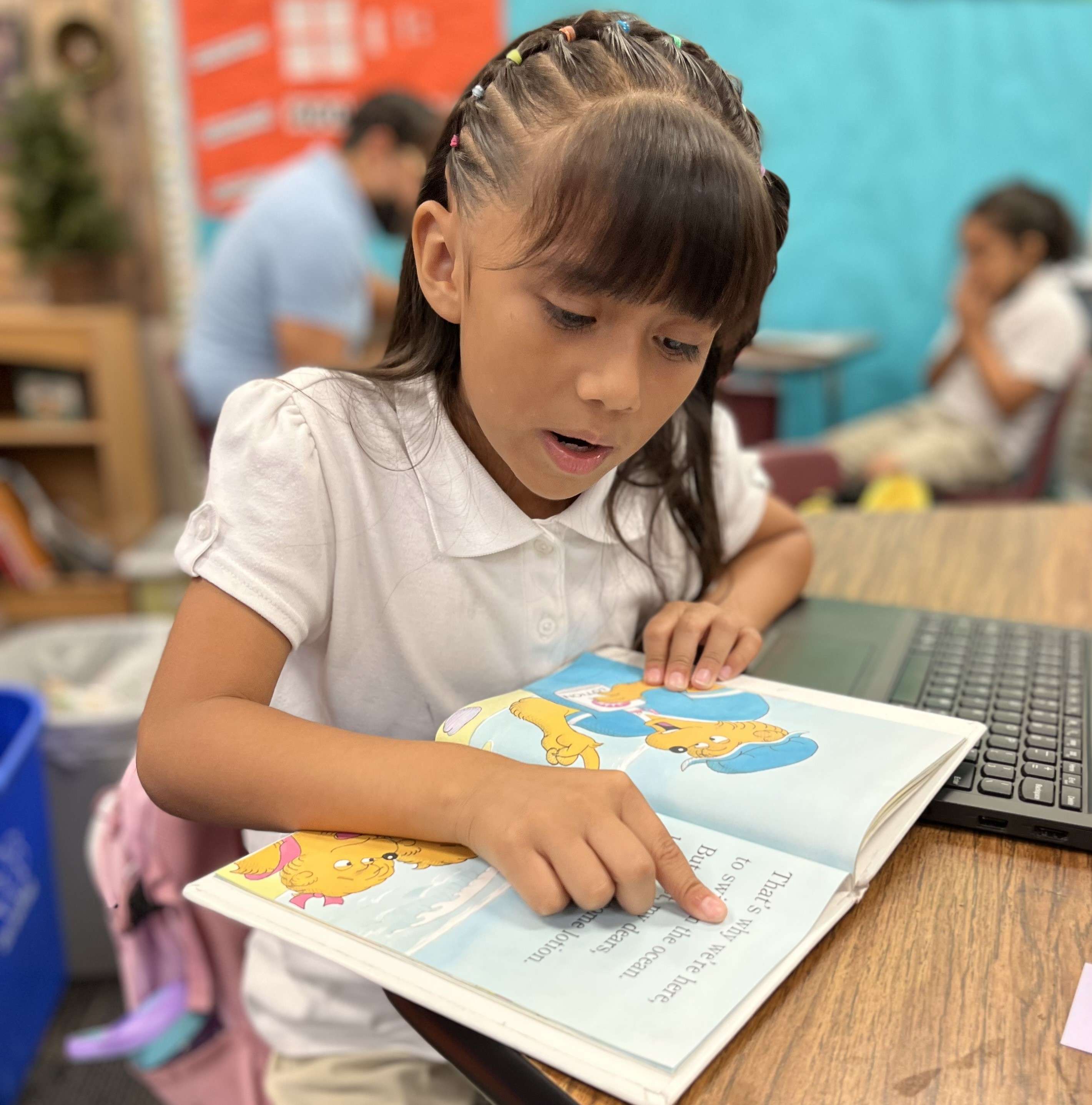 Beginning in the fall of 2023, Guerrero Elementary will offer a Dual Language program to provide students with the opportunity to become bi-literate and bilingual in both English and Spanish.
In a Two-Way 50/50 model, student populations in the classroom are balanced, appx 50% native English and 50% native Spanish speakers with academic instruction taking place in both languages, half of the day in English and half of the day in Spanish.
Our inaugural class will be enrolling for kindergarten and will continue to grow with the students as they progress through their grades K-12 + college.
The goal of our program is to create students who are bilingual, biliterate, and bicultural giving them a competitive advantage in the future workforce of a global economy.
A strong partnership between parents, teachers, and administration helps to create students who are bilingual, biliterate, reach high academic achievement and who will cultivate an understanding and appreciation of diverse cultures.